Being a designer is undoubtedly a passionate and extremely creative job but on the other hand, it should be wisely managed, otherwise it can start to pull you down. We all love them beautiful places, posh furnishings, amazing finishes and top-notch design but when it comes to bringing them all together and presenting to your client it may become a nightmare (especially when he/she has a trouble imagining everything).
When compared to the other options for presentation such as handsketch, moodboard, blueprints and etc., 3D Rendering is undoubtedly the best choice. 3D rendered images are photorealistic, the most up-to-date, fast and high tech solution of conveying your design ideas with your client. As well as, you can give mood and emotions of the presence in the space, which is key in selling your design, because after all, people buy emotions and feelings, not the things, and then they back up their decisions with good reasons – that's the nature of human being.
Below is an example of how you can convey your design ideas, small details, style, composition, finishes, textures, even mood of the place through 3D renderings, so you can understand and feel by yourself. These are samples from our works we did for our customers.
CLASSICAL LUXURY LIVING ROOM
For classical interior design there's nothing in the world better than 3D renderings to showcase the space: every little detail is super important in it, as small nuances make up the one whole in classical design.
TRADITIONAL STYLE LIVING ROOM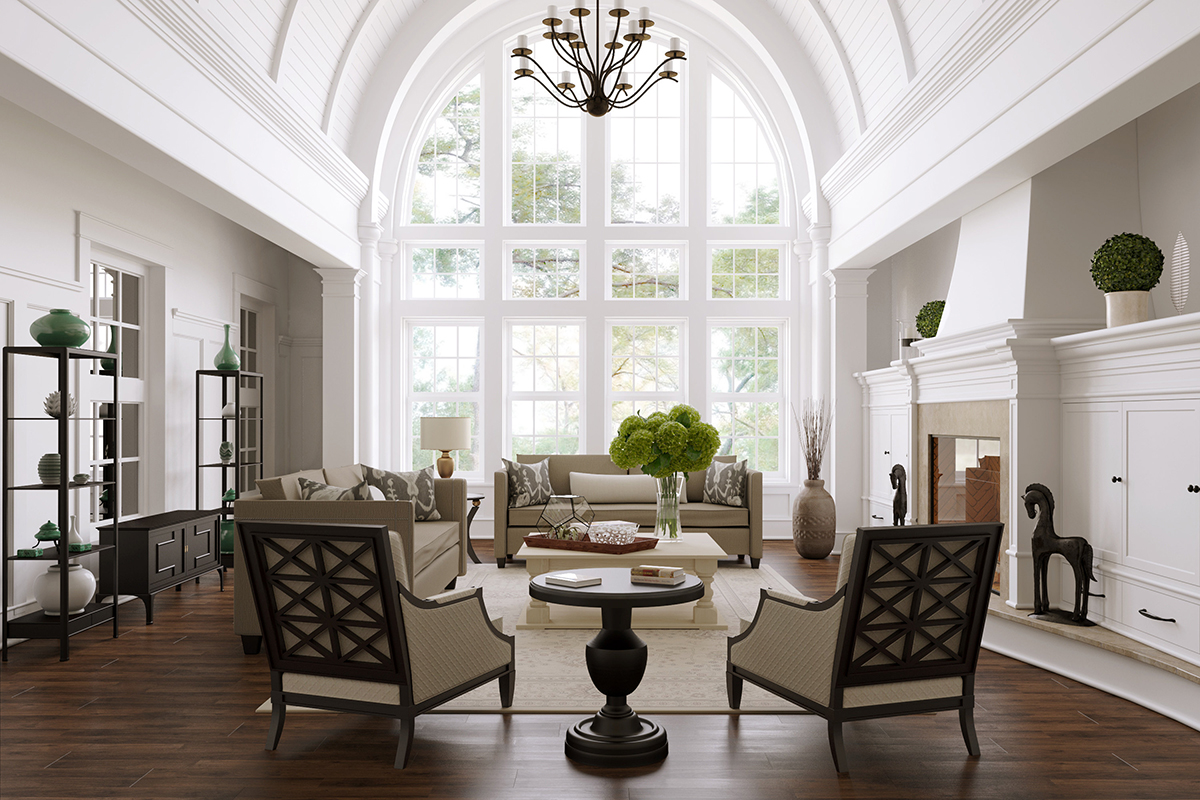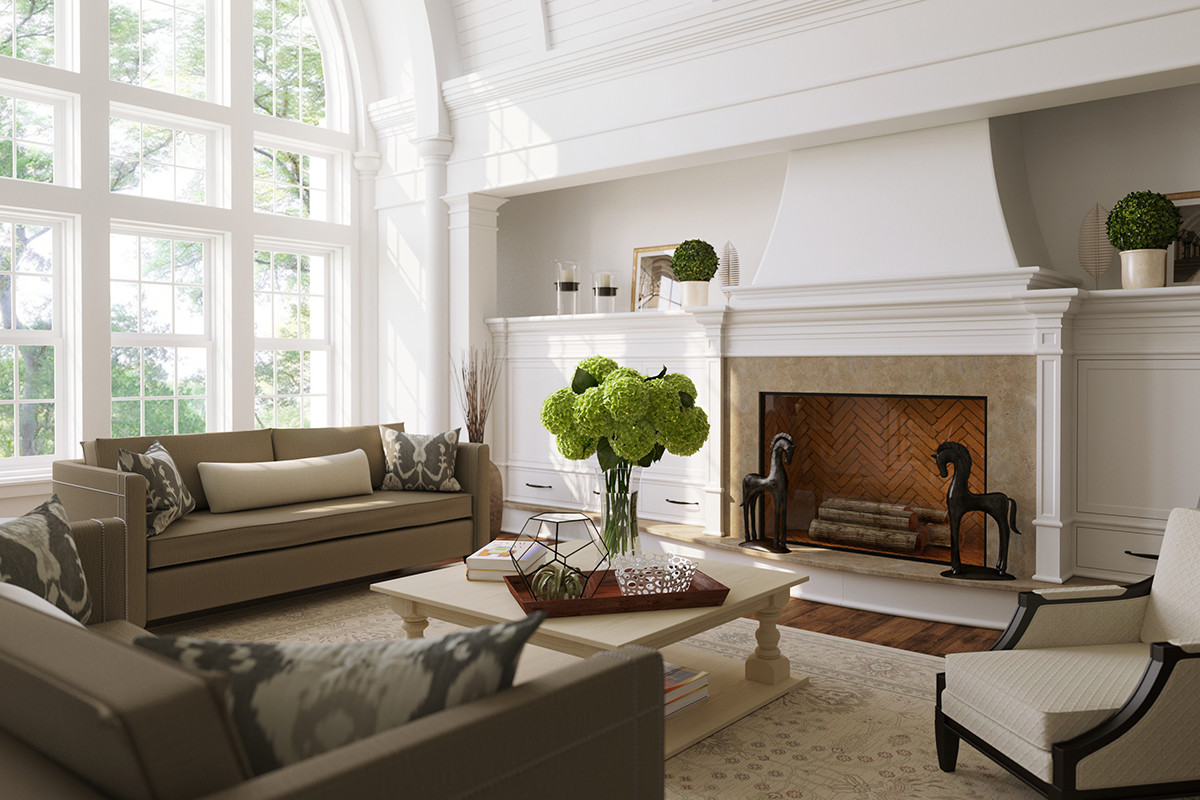 as you watch the renderings, can you feel the space composition, lighting, accentuation of the focal point, different textures and finishes, all the little details, as well as the mood of what it would feel like if you were present in there? You can see all the solutions right there without any words, you can even live in the room for a while in your imagination: sit on the sofa and talk to your friends, sit on the chair and read a book, pass through between the furnishings and realize that everything is organized so perfectly!
MODERN LIVING ROOM AND DINING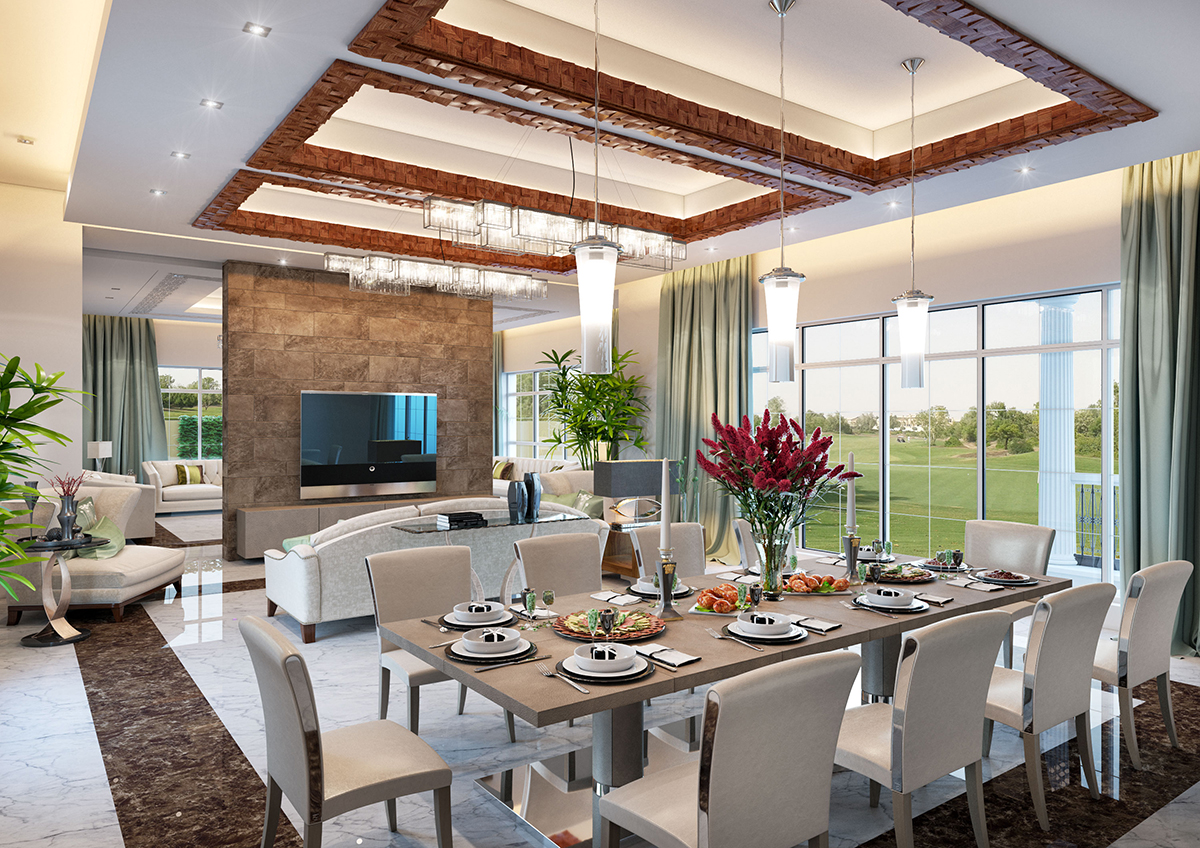 3D renderings help you bring your design to perfection, as you can try different options of lighting, sofas, coffee table, color combinations, finishes, even decorative elements. It allows you to try everything before you build the space, which is a great value when it comes to avoiding unnecessary expenses.
KITCHEN AND BATHROOM
These rooms are number one functional places when you consider designing. Function is highly important, and very costly thing, no wander why 3D visualized rooms are one of a kind solution here.
I hope I could help you get a clear way of how you can effortlessly communicate your design with your customer and win his heart. We help interior designers like yourself to achieve compelling 3D images, communicate and attract new customers, so that they enjoy working creatively and in comfort, forgetting about hard technical part which is taken by us.
If you're interested, please subscribe and stay up with our news and useful stuff. Enjoy your day and best of creativity to you!